Sightseeing the Lake Gogebic, Michigan Area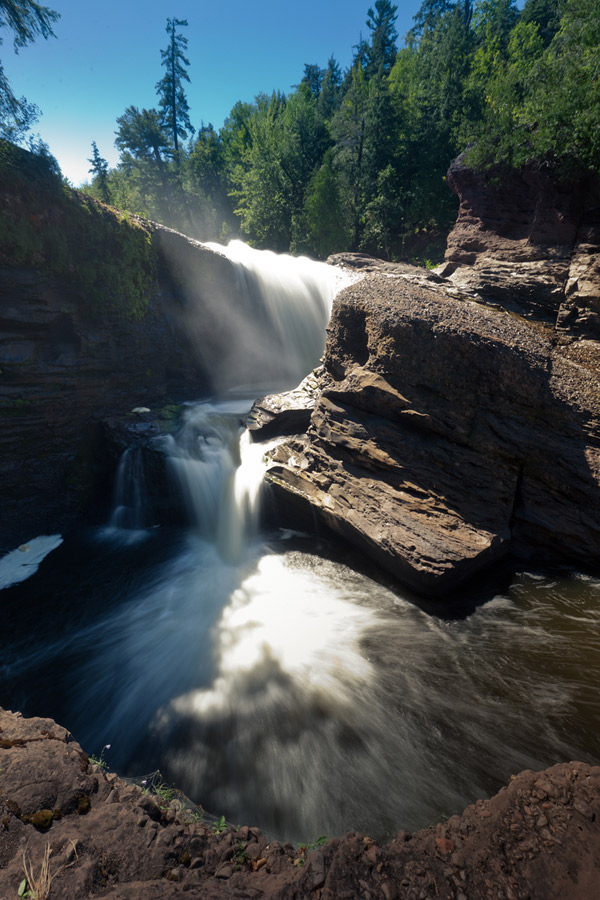 Whether you're traveling through the Lake Gogebic area on foot, by car, snowmobile, ATV, canoe, or cross-country skis, you'll be amazed by the dazzling natural wonders that surround you.  The area's many waterfalls each possess their own unique beauty, while the mountain peaks provide breathtaking, panoramic views of the terrain.  Spring and summer find the entire area a vibrant green, while autumn brings a more varied palette of red, orange, and gold.  And nothing can prepare the visitor for the pure, sparkling white of winter in Big Snow Country.
When it comes to man-made sights, Ontonagon County's rich mining history has left behind many quarries, mines, and caves for visitors to explore.  Snowmobilers, ATV riders, and hikers can literally follow the story of the region's lumber industry as they ride down the old logging roads incorporated into the area's massive trail system.
For those who prefer to experience a more "living" kind of history, be sure to visit Old Victoria, an early mining settlement brought back to life through restoration.  Meanwhile, many of Lake Gogebic and Ontonagon County's buildings and bridges are listed on the National Register of Historic Places.
Click the following links to find out more about the Lake Gogebic area's waterfalls and fall color tours.